Mobile Party Concepts Franchise Ownership Process
Review franchise information on our website
Then complete "Information request form" on our website:
Please complete our Information Request Form to receive additional information. If you meet our preliminary criteria and your territory is available, a representative will be in touch within 2-3 business days.
Initial phone call:
During our first call we will further discuss the Mobile Party Concepts opportunity with you. We will also cover a few key topics including; your motivation to purchase a Mobile Party Concepts franchise, your business background and territory interest.
Receive detailed information
Complete the Candidate Profile
Review territory options in your area
Discuss financing if necessary
Review FDD (Federal Disclosure Documents) and Franchise Agreement documents
Attend one of our "Discovery Days" at our Scottsdale, Arizona headquarters
Award Franchise and execute Franchise Agreement
Attend training and pick up your Theater
Open your new Mobile Party Concepts Franchise!
Notice Regarding Franchise Offers and Sales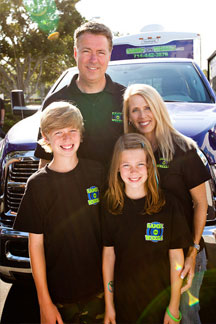 This information is not intended as an offer to sell, or the solicitation of an offer to buy, a franchise. It is for information purposes only. There are approximately 14 countries and 15 US states that regulate the offer and sale of franchises. The countries are Australia, Brazil, Canada (provinces of Alberta and Ontario), China, France, Indonesia, Italy, Japan, Malaysia, Mexico, Russia, South Africa, South Korea, Spain, and the United States of America. The US states are California, Hawaii, Illinois, Indiana, Maryland, Michigan, Minnesota, New York, North Dakota, Oregon, Rhode Island, South Dakota, Virginia, Washington, and Wisconsin. If you are a resident of one of these states or countries, are receiving this message in one of these states or countries, or intend to operate a franchise in any of these states or countries, we will not offer you a franchise unless and until we have complied with any applicable pre-sale registration and/or disclosure requirements in the applicable jurisdiction.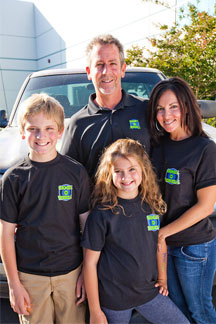 This offering is not an offering of a franchise. In New York (USA), an offering of a franchise can only be made by a prospectus that has been previously filed and registered with the Department of Law of the State of New York. The application for registration of an offering prospectus or the acceptance and filing thereof by the Department of Law as required by the New York law does not constitute approval of the offering or the sale of such franchise by the Department of Law or the attorney general of New York.
OUR WEBSITE HAS NOT BEEN REVIEWED OR APPROVED BY THE CALIFORNIA DEPARTMENT OF CORPORATIONS. ANY COMPLAINTS CONCERNING THE CONTENT OF THIS WEBSITE MAY BE DIRECTED TO THE CALIFORNIA DEPARTMENT OF CORPORATIONS AT www.corp.ca.gov A SPECIAL FORM HAS TO BE FILED IN CALIFORNIA IN ORDER TO MAINTAIN THIS EXEMPTION.