The advantages of owning a Mobile Party Concepts franchise
Low Investment – High Return – Great Opportunity
Inexpensive start up cost
Tremendous earning potential
Be in business in 90 -120 days
Exclusive territories
Lucrative Investment opportunity
Multiple brands/themes
Highest quality theater in the industry
Product sells itself
Fast Growth Industy
Video games; Be a part of the hottest industry in America
U.S. Computer and video game software sales grew to a billion dollars last year
Over 68% of Americans play computer and video games
Average game player age is 35
Mobile business are on the rise in the U.S. as more customers want fun and convenience brought to them
Ease of Operation
Detail operations manual and instructions
Easy to operate, fun to play, interactive and team building
Flexible hours
No brick and mortar real estate to own
No landlord negotiations, No long-term leases required
No theft, No spoilage, No employees!
Franchise Support
Coordinated advertising, grand opening, and marketing plans
Fantastic franchisee support
Mass appeal and commercial potential
Easy expansion opportunities
Extensive training
National and regional branding awareness and internet press releases
Professional collateral material and Promotional products available
Web store – website with unique web page per franchisee
Ready to learn more on becoming a Franchisee – Click here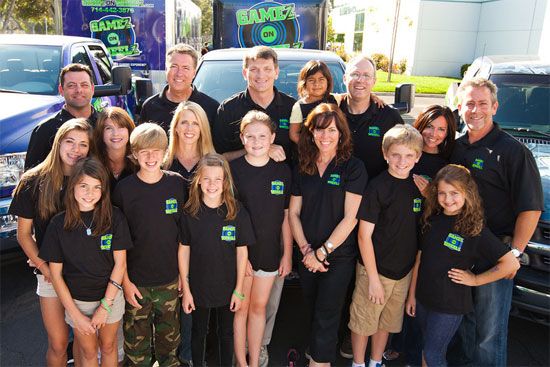 The information on this web site should not be construed as an offer of a franchise. This web site is for informational purposes only. Franchise offers may only be made by delivery of a Franchise Disclosure Document. In certain states the Franchise Disclosure Document must be registered with the state agency that regulates the offers and sales of franchises before it is distributed to a potential franchise candidate.